Youtube Live Streaming for International Symposium of Earth, Energy, Environmental Science and Sustainable Development
28 to 30 September 2020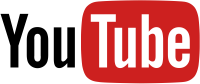 The whole event of International Symposium of Earth, Energy, Environmental Science and Sustainable Development, will be live on our Youtube Channel. Please visit this link: JESSD Symposium Youtube Channel
All materials of the whole event from 28 to 30 September 2020, will be uploaded on Youtube. And for Poster Session will be uploaded on Youtube maximum on October 8, 2020.
About JESSD Symposium
Journal of Environmental Science and Sustainable Development/JESSD (https://scholarhub.ui.ac.id/jessd/) is a biannual refereed journal that provides an opportunity for academics and practitioners well as community representatives to examine, exchange, and reflect on a wide range of issues related to environmental science and sustainable development. JESSD is published by the School of Environmental Science, Universitas Indonesia, Jakarta.
This year, JESSD is proud to hold its first international virtual symposium. The first International Symposium of Earth, Energy, Environmental Science, and Sustainable Development will feature world-class speakers and editors worldwide, such as the USA, Germany, United Kingdom, United States, Japan, Thailand, and Indonesia. This event covers numerous subjects ranging from the broad earth science, energy, and environmental science, to more specific topics on Sustainable Development Goals (SDGs), and the special issues of Coronavirus Disease 2019 (COVID-19) and Community Engagement for Better Environment. This symposium delightedly invites all interested national (approximately 50% or more from the total of participants) and international experts and enthusiasts from universities, institutions, organizations, businesses, and the communities themselves. We gladly announce that our first virtual symposium will be held from 28 to 30 September 2020.
JEESD Symposium Goals
To provide an opportunity for academics, practitioners, policymakers, and communities to examine and exchange a wide range of environmental issues.
To bridge the gap between research and application of environmental science on management and policy practice levels.
To include and promote scientific works and practical dimensions regarding environmental science, earth science, and sustainable development issues.
To extend virtual connections and crack borders between fellow scientists, students, and communities, we can draw knowledge closer and efficiently.
| Events | Date |
| --- | --- |
| Full Paper Submission | Before September 27, 2020 |
| Acceptance Notifications | Before September 27, 2020 |
| Video Submission | Before September 27, 2020 |
| Virtual Symposium | 28 to 30 September 2020 |
Registration Fees
This Registration Fees only for Symposium Fee. For Publication Fee only for Proceeding-please check in https://symposiumjessd.ui.ac.id/f-a-q/ (Proceeding will be submitted for inclusion in leading Abstracting and Indexing services, including Web of Science, Scopus, CrossRef, Google Scholar).
Indonesia Participants

First Paper

IDR 3,500,000

Additional Paper

IDR 2,500,000

Participant

IDR 500,000
International Participants

First Paper

$ 300

Additional Paper

$ 250

Participant

$ 50
Contact Us
Journal of Environmental Science and Sustainable Development (JESSD)
School of Environmental Science
Universitas Indonesia
https://scholarhub.ui.ac.id/jessd/
Phone:
+62 819 3259 2196 (WhatsApp)
Email: symposium.jessd@ui.ac.id / symposium.jessd@gmail.com
Event Location

School of Environmental Science, Universitas Indonesia
Jl. Salemba Raya No. 4, Kampus UI Salemba, Kenari, Kec. Senen, Kota Jakarta Pusat, Daerah Khusus Ibukota Jakarta 104